Some fabulous pictures and news of our lovely Green and activities that Friends of Twickenham Green do in the local community.
May 2021
May Clean the Green event
A fabulous turn out for the Clean The Green event and especially great to see a lot of new faces joining the clean up. #community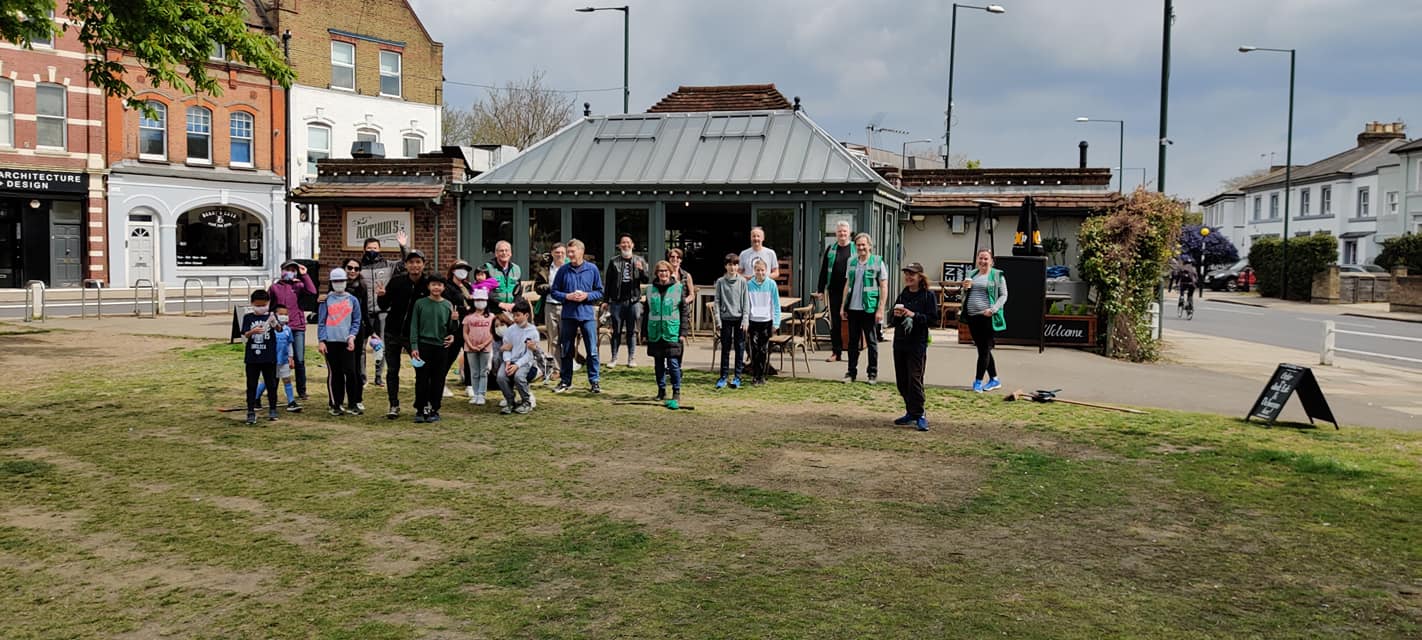 April 2021
Upcoming event
Help us Clean The Green! Please join us Sunday 2 May @ 10:30 for our next
Friends of Twickenham Green
litter pick. We spend an hour or so picking up underlying waste from the green and surrounding facilities while inspecting The Green for any issues. More details in our events calendar here
https://fotg.uk/calendar/item/45039808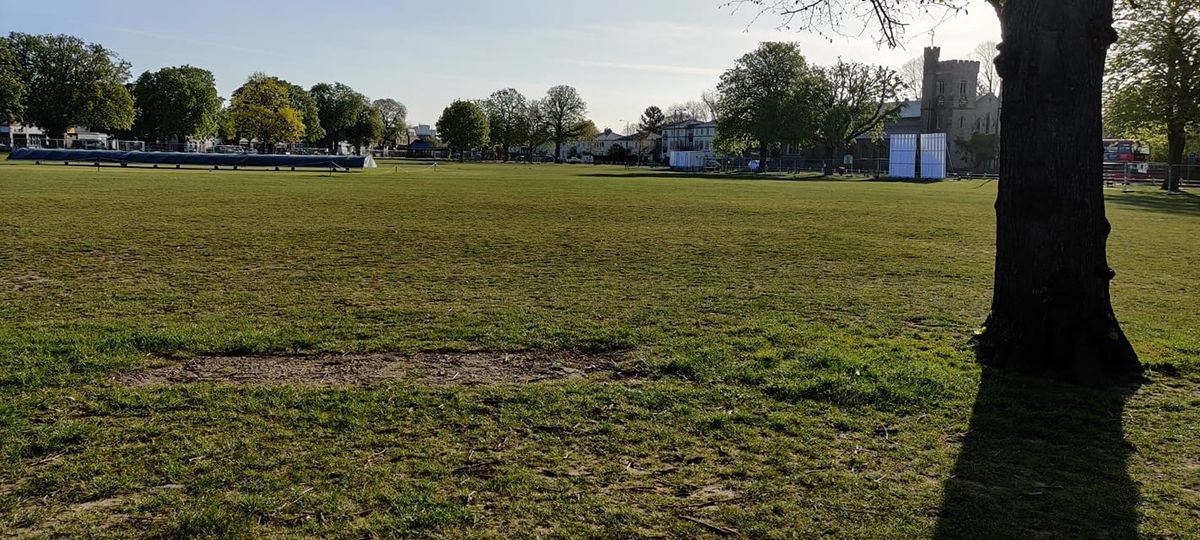 Hustings event
The Friends of Twickenham Green invites members and local residents to join us on Zoom this Wednesday 21st April evening to hear and ask questions of candidates seeking election to the Greater London Assembly as our representative for South West London see details on our website here.
https://fotg.uk/hustings-invite/
March 2021
Decompaction work around our trees began today. The contractors are using compressed air to open up space below ground, and then infill with fertiliser. Most of the trees will have protective fencing for a period of four weeks. Because of the sensitive nature of Amelie's tree and her bench, the work will be carried out there, but without the fencing.
Jane Crowther, Trees, who is supervising the work, pointed out that Twickenham Green is the first green space in the borough to receive this treatment, and will be closely monitoring it's development. Thanks to the contractors, and especially thank to Jane and her team in Parks, who do such vital work for our precious open space.
Howard Roberts, Environment Officer, Friends of Twickenham Green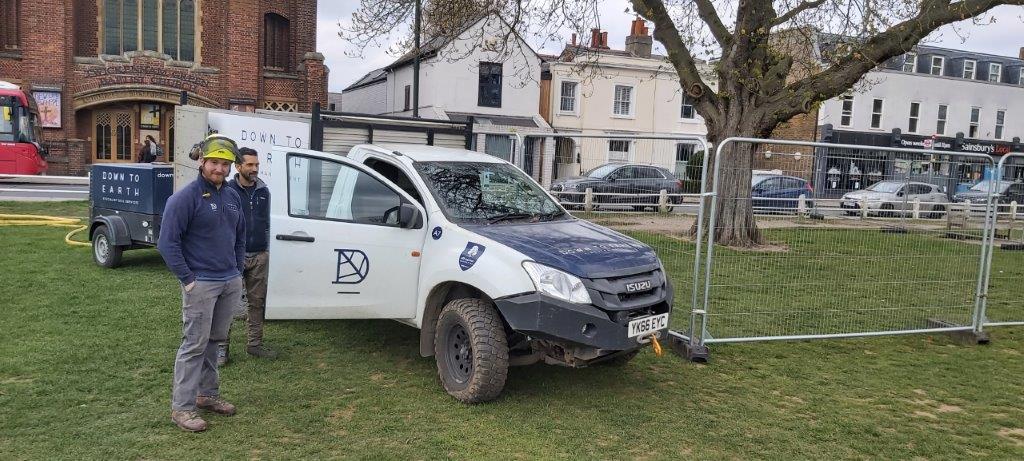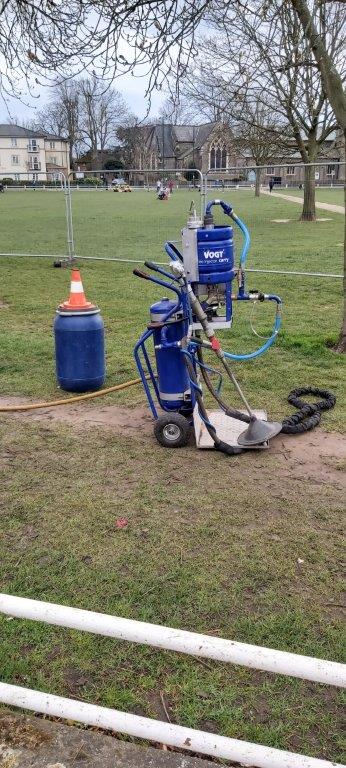 Fencing around trees on The Green
Due to heavy use, much of The Green is suffering from compaction. Parks, having undertaken a comprehensive survey and consultation with The Friends, have instituted a series of works to aerate the grass, and have now moved on to work on the areas adjacent to the trees. The compaction has in some cases been restricting the growth of the roots balls of the younger trees. Work is due to start around the 22nd of March, and in an effort to ensure it is effective, fencing will be erected around the trees for a short period of time. The Friends are pleased to see this work taking place, and appreciate the efforts that Parks make to maintain our precious open space.
Howard Roberts, Environment Officer, Friends of Twickenham Green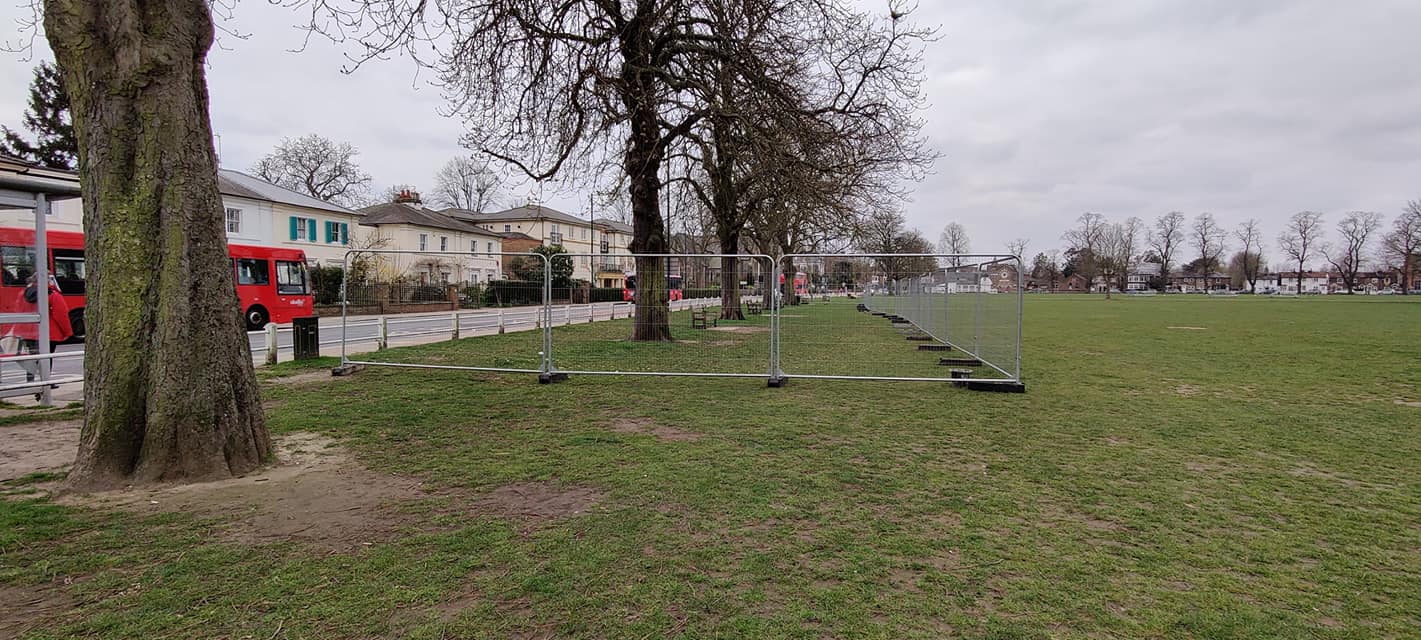 Sarah Everard vigil
A respectful vigil in the memory of Sarah Everard occurred on Twickenham Green on Saturday with flowers being left on Amelie's bench.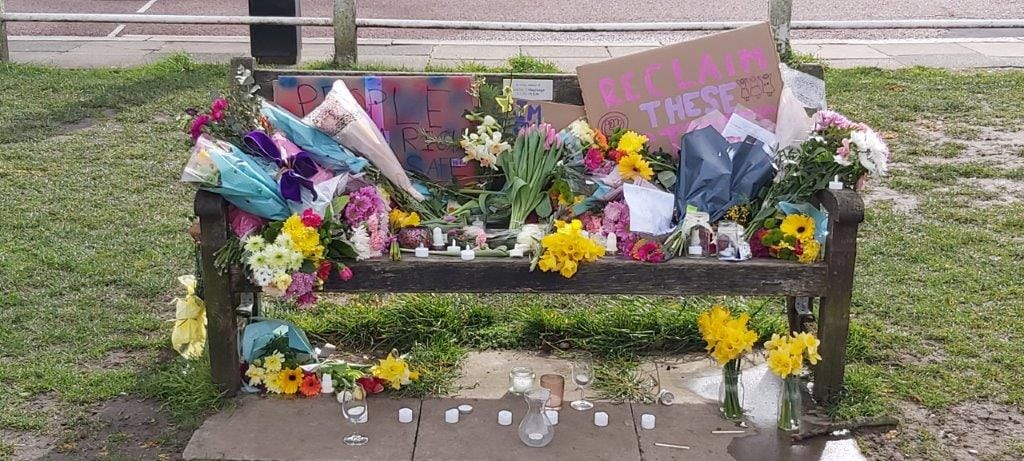 February 2021
A quiet and cool month, but a lovely sunset shot over The Green.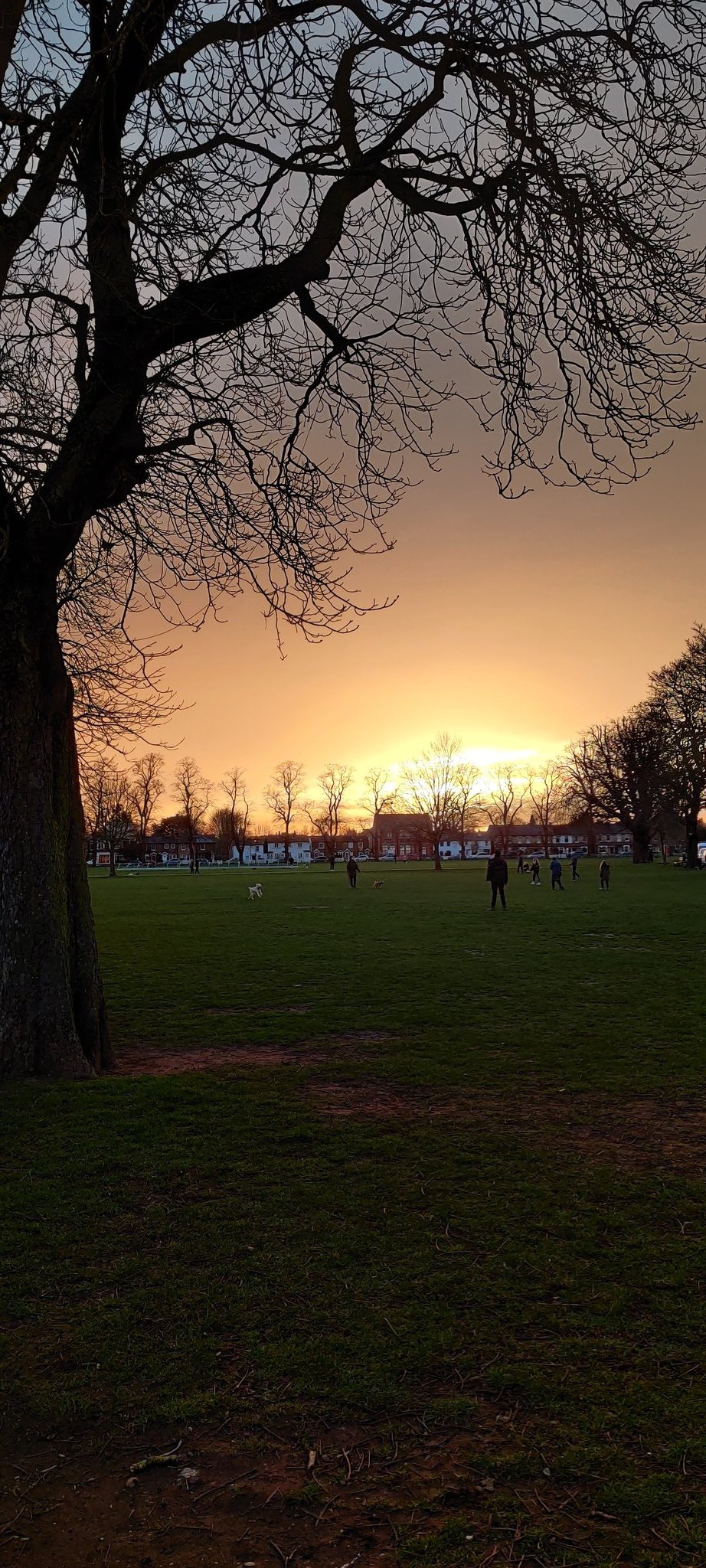 January 2021
Defibrillator campaign concluded and installed!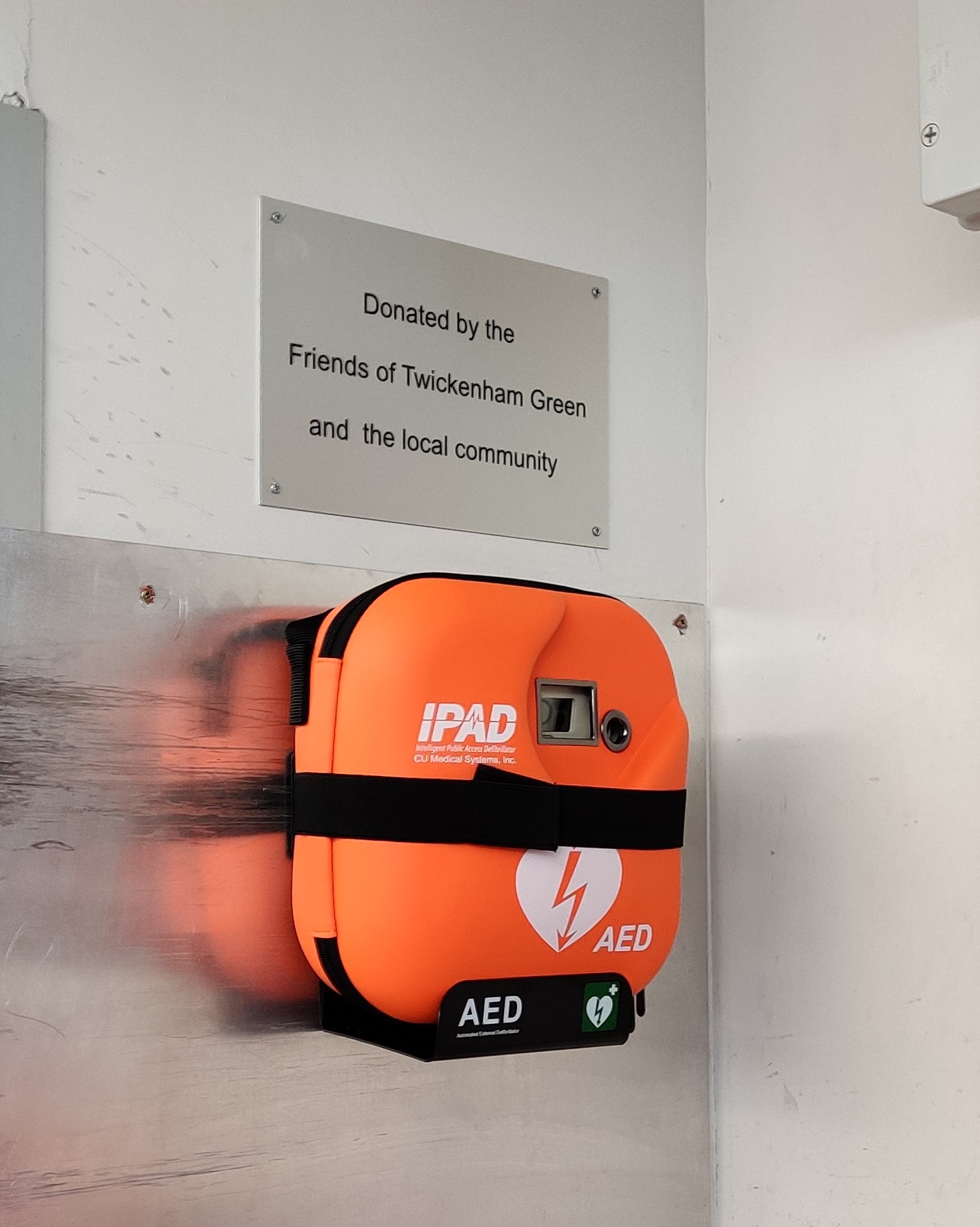 We are pleased to report that thanks to a fantastic response to our appeal the defibrillator has now been purchased, installed in Sainsbury's on The Green and is registered with the London Ambulance Service.
The Friends of Twickenham Green would like to place on record it's sincere thanks to all those that made donations and to the local team at Sainsbury's for their help and support in bringing this project to a successful conclusion.
We believe that with the high number of people using the Green particularly in the Summer months having access to a defibrillator in an emergency could be a life saver.

Currently less than 1 in 10 people survive an out of hospital cardiac arrest in the UK and for every minute that someone is in cardiac arrest without access to CPR or a defibrillator their chance of survival drops by up to 10%.

The Executive Committee decided at its meeting last November to purchase a public access defibrillator (PAD) to be sited at the Sainsbury's store on the Green - funded by donations from members and the local community.
On a cold wet pandemic day in Twickenham, at least there was something good to report; young saplings being planted on Twickenham Green. We had originally intended to have our own volunteers assist the contractors, but current lock down restrictions, understandably ruled this out. Thanks to Parks for getting these replacement young trees in, and also to the contractors, KPS, for working in the rain. Now these have been planted, the next phase is to aerate around some of the other trees, to reduce compaction and assist growth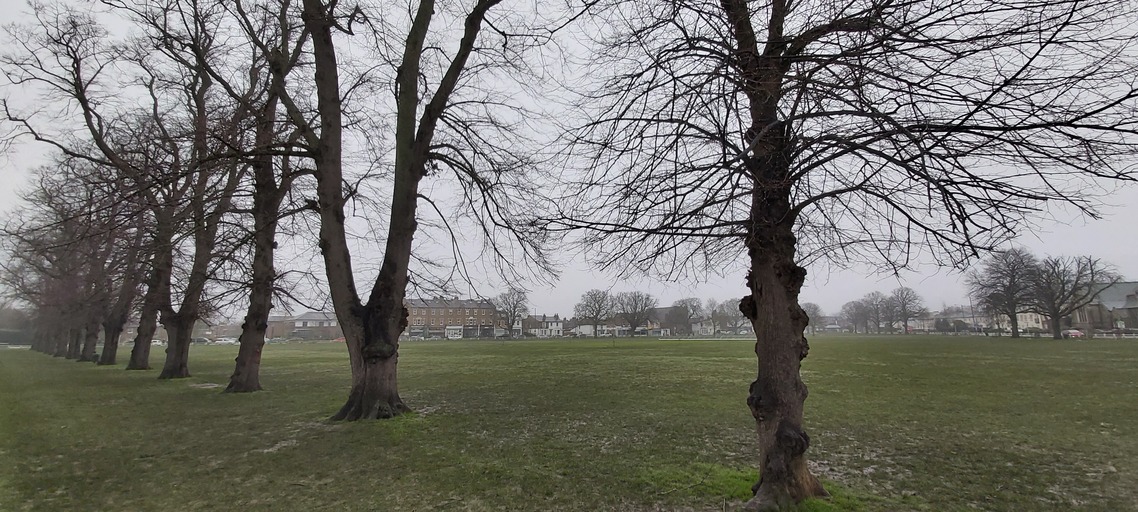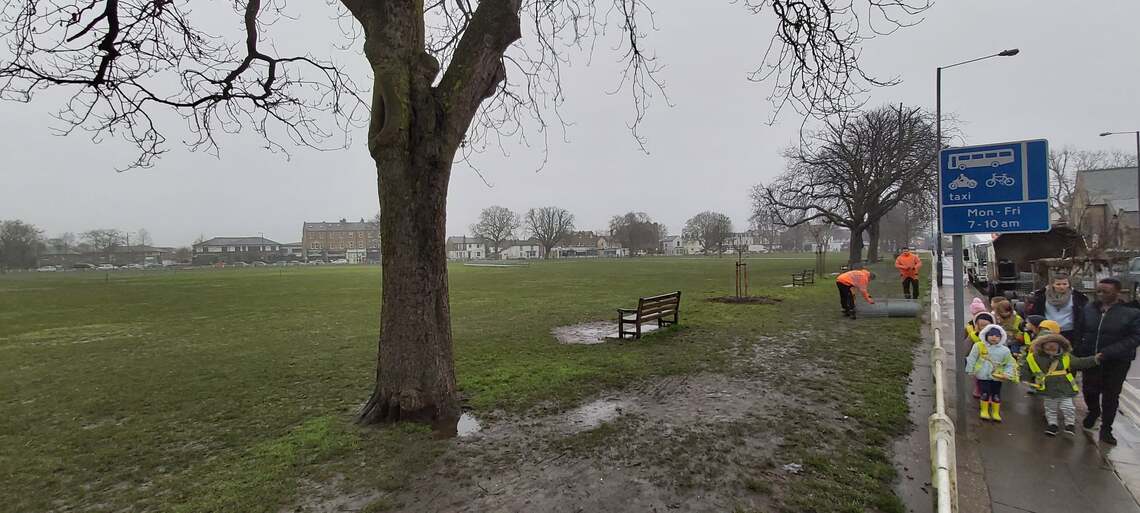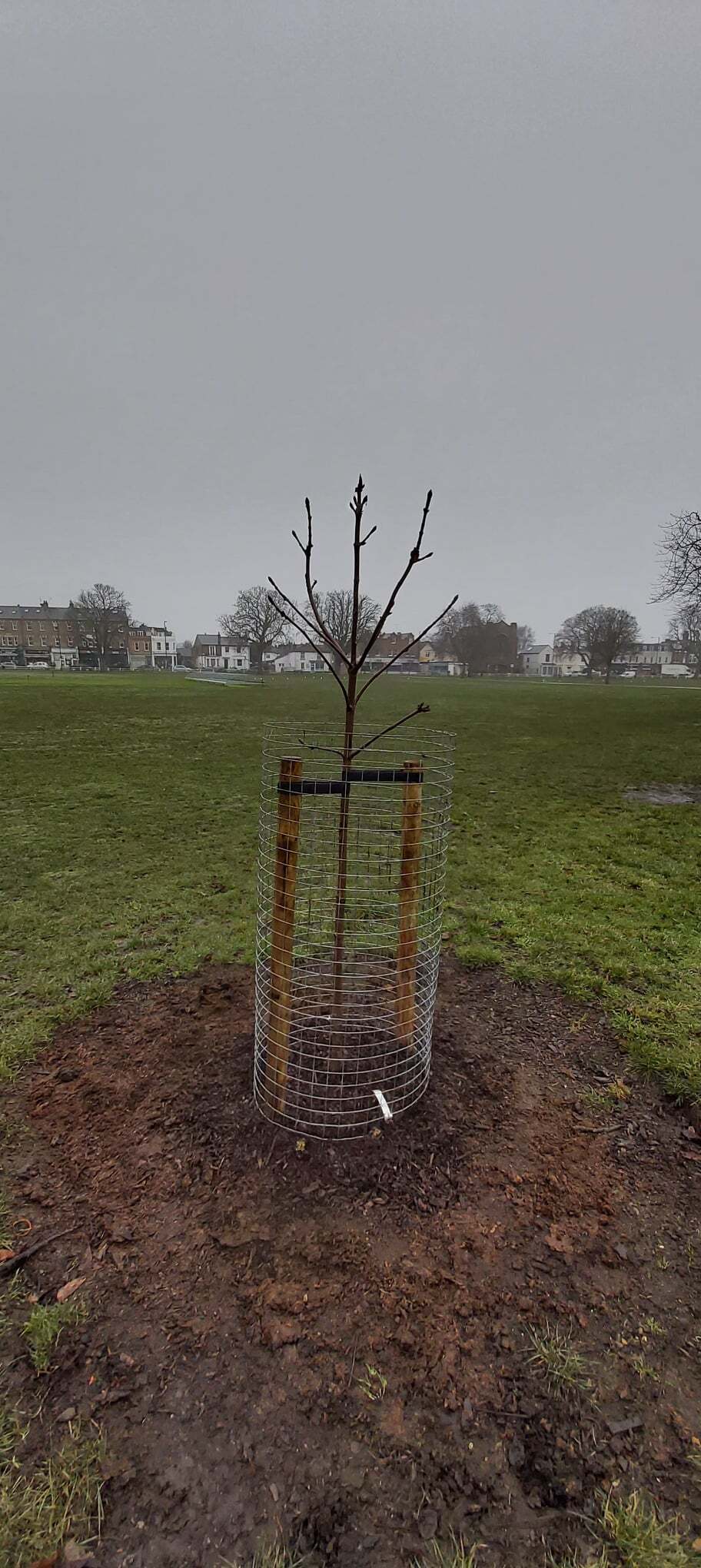 December 2020
Wow, target met! We are humbled by your generous donations
#twickenham
community!
The PAD has been ordered and is due to be installed in January in the Sainsbury's store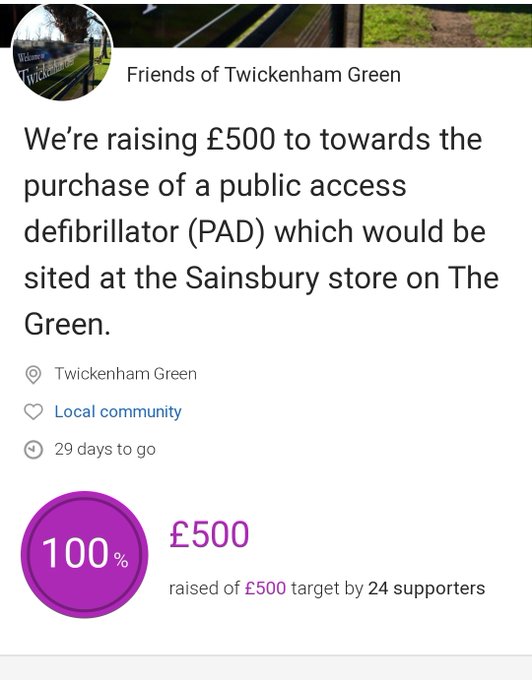 November 2020
Defibrillator - purchase and donation appeal
The Executive Committee at its November meeting decided to purchase a public access defibrillator (PAD). The PAD would be sited at the Sainsbury store on the Green. Sainsbury have agreed to install and maintain it and will also register it with the London Ambulance Service (LAS). We are seeking donations towards the purchase from both members and businesses sited on The Green.
Currently less than 1 in 10 people survive an out of hospital cardiac arrest in the UK and for every minute that someone is in cardiac arrest without access to CPR or a defibrillator their chance of survival drops by up to 10%.
Please see further information here about the purchase and our appeal for donations.

Geoffery Morgan - Obituary
We are saddened to hear of the passing of our former Chair and life member of the Friends of Twickenham Green, Geoffery Morgan. We have published his obituary here.

October 2020
So far this year, Twickenham Green was Twickenham Brown in the dry weather,
and Lake Twickenham when the rains came. Now it's Twickenham Gold, our row of lime trees look particularly stunning. Thanks to Parks and all the Friends' volunteers that keep the Green looking so good. pic.twitter.com/k6GJSL6XlT

— Friends of Twickenham Green (@FOTG2014) October 25, 2020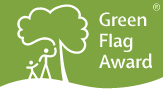 Green flag award winners 2020!
"I am pleased to report that Twickenham Green has again been awarded Green Flag status. The award should be a pleasant reminder of all the effort and hard work that our volunteers put in, to help Parks maintain this precious landmark open space in West London. Well done to all our members.
Howard Roberts, Environment Officer, 19/10/20"
Autumn 2020
The grass may be bare, but the dispaly of colour on the green is second to none!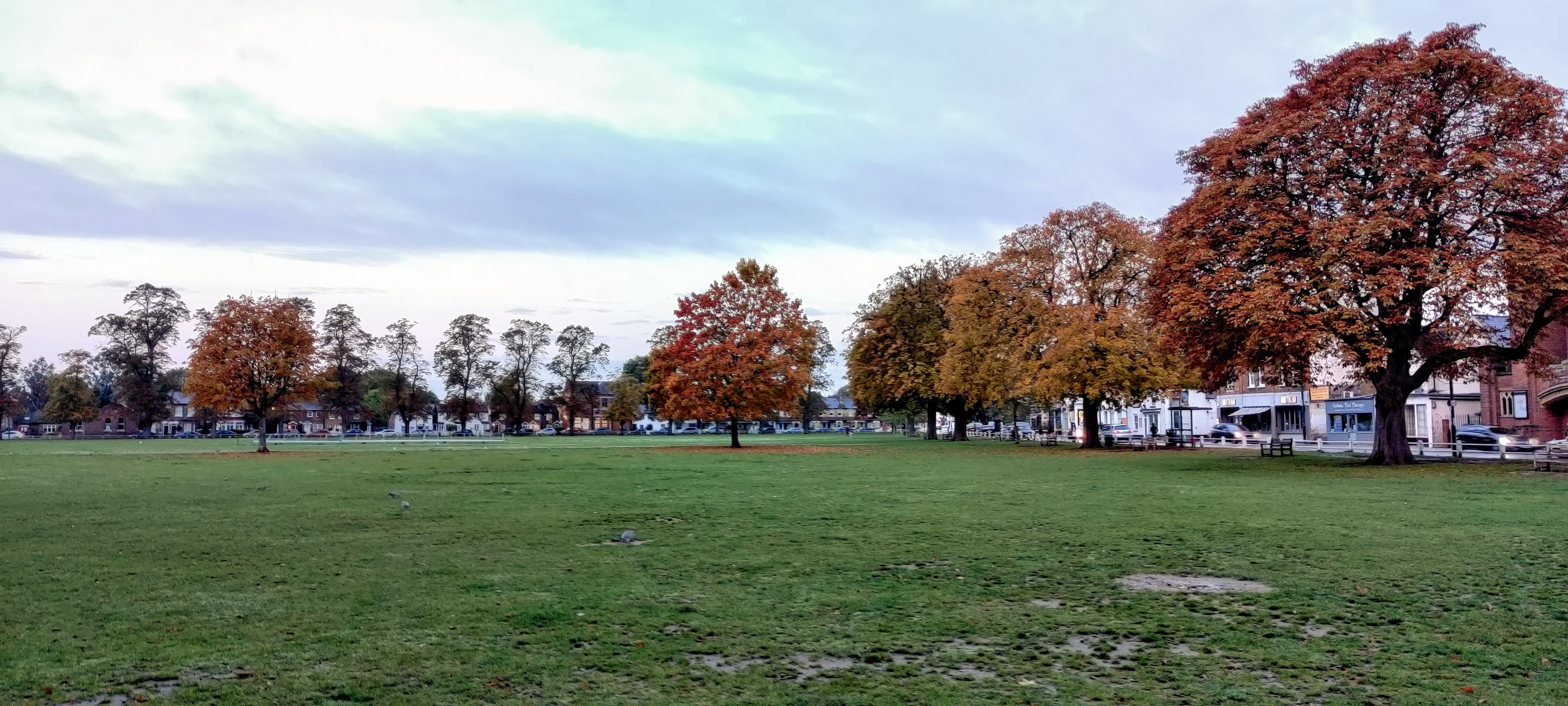 September 2020
Lovely misty morning sunrise on The Green today.#Twickenham pic.twitter.com/7pOS35A28N

— Friends of Twickenham Green (@FOTG2014) September 15, 2020
Autumn clean-up
We our second annual clean-up morning on Sunday the 7th. We had another great turnout, with more membership enquiries from local residents who were passing by or enjoying the green.
We were happy to be joined for the litter pick by LBRUT counciller Alan Jurianz, and later by councillors Katie Mansifield and current Leader of the council Gareth Roberts having an opportunity to discuss all matters related to The Green.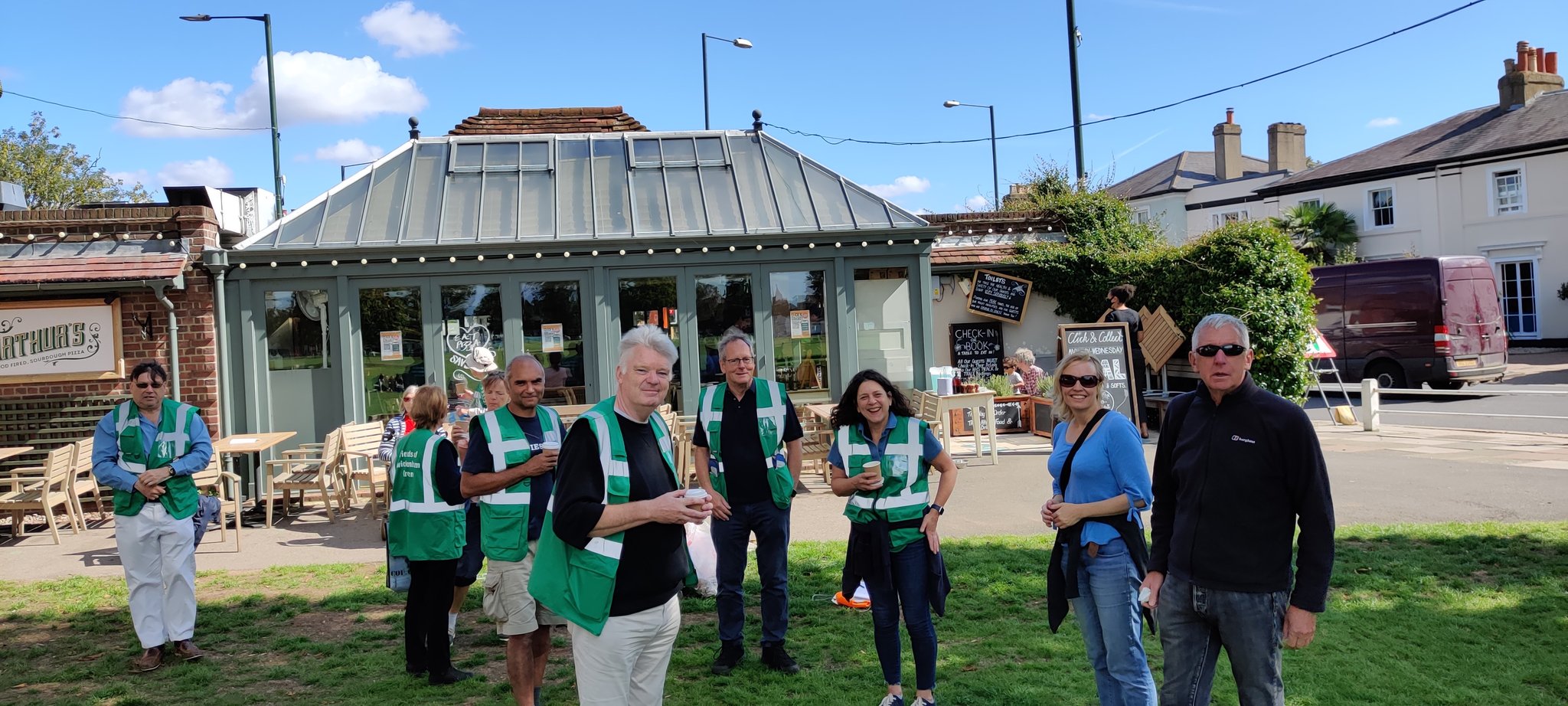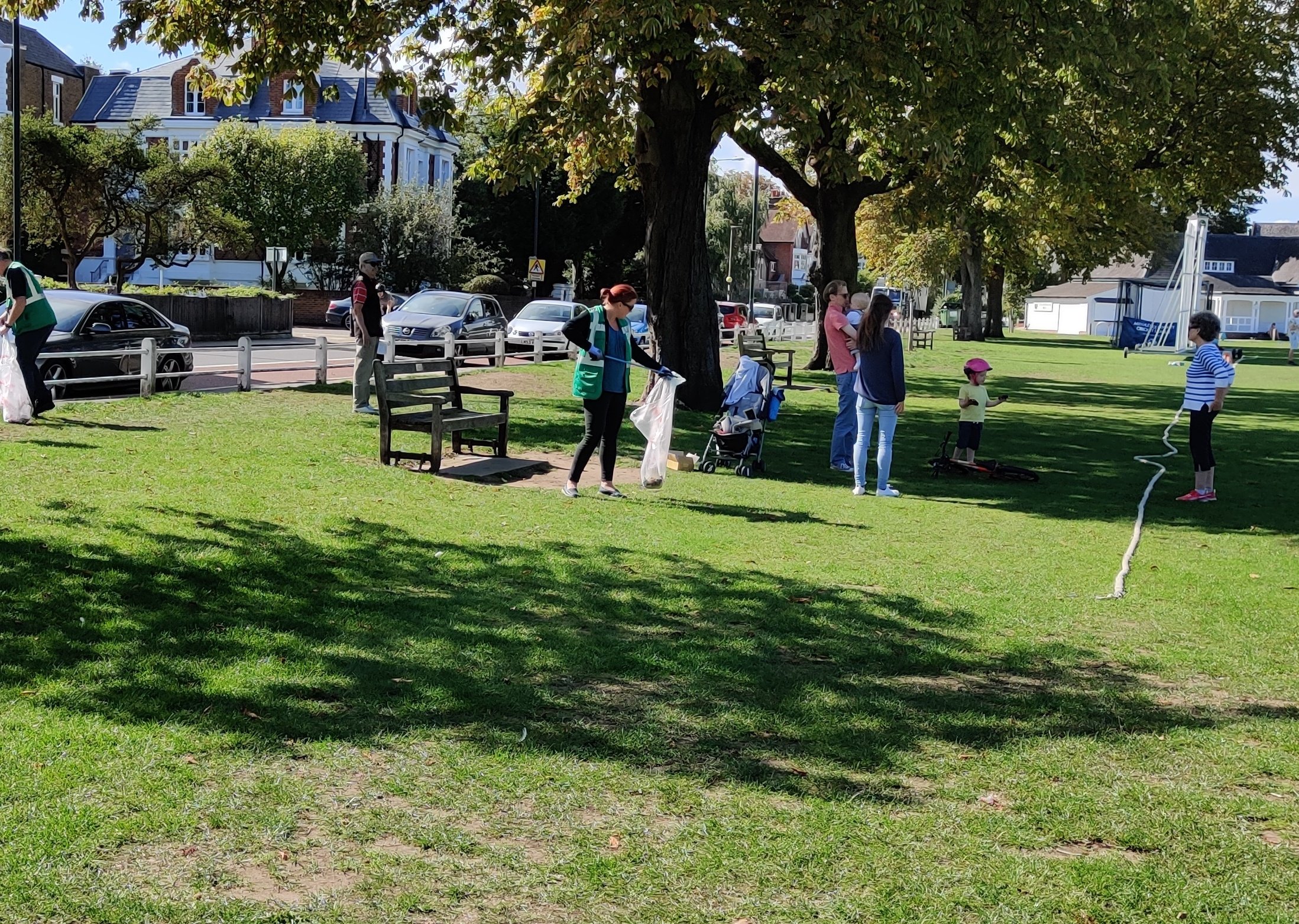 Farwell to our outgoing chair Helen.
We're sad to see our Helen stepping down after completing two years diligently serving Chair for the The Friends leaving very large boots for her successor. Thanks Helen, we hope you enjoy the flowers as a token of our appreciation!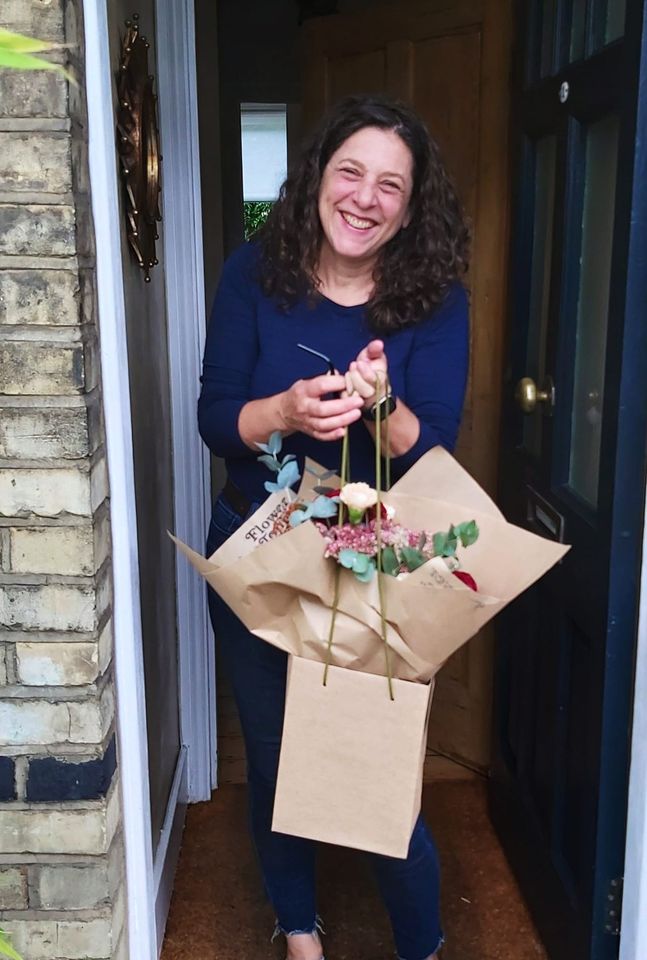 July 2020
Spring inspection
Steve Guichard, vice chair and Howard Roberts our environment office met with Nigel Gordon from the cricket club; Matt Almond from Parks, and Councillor Richard Bennet. A socially distanced meeting on The Green, for our much delayed Spring inspection. Matters discussed included the condition of the grass, the role of Park Guards, proposed future events on The Green, and ongoing maintenance. The Friends always value the attention given to our precious open space by Parks, and the involvement of stakeholder groups and local councillors.
Scammers operating on The Green
Sadly we've had a report that this scammer is back operating in the area and fleeced the debit card of a resident on the First Cross road end of The Green yesterday.
The scammer approached asking if the resident spoke French, and said he was having trouble paying for parking and asked the resident to try their card, he then used sleight of hand to steal the card, claiming it must have been stuck in the machine, minutes later £500 had been withdrawn on Twickenham High Street.
There is some good advice on this article from from February last year here on the Richmond Upon Thames Police Facebook page
Clean the Green
We had the first of our twice annual clean-up mornings on Sunday the 19th, these are normally early Spring and late Autumn but this was delayed due to the Covid-19 restrictions.
We were delighted to have some new faces join us for the clean-up despite the damp and grey start to the morning, and we happy to chat to other residents and users of the green and sign up some new members.
We were surprised to be kindly treated to a hot drink each by Zak and his team at Arthurs, thanks!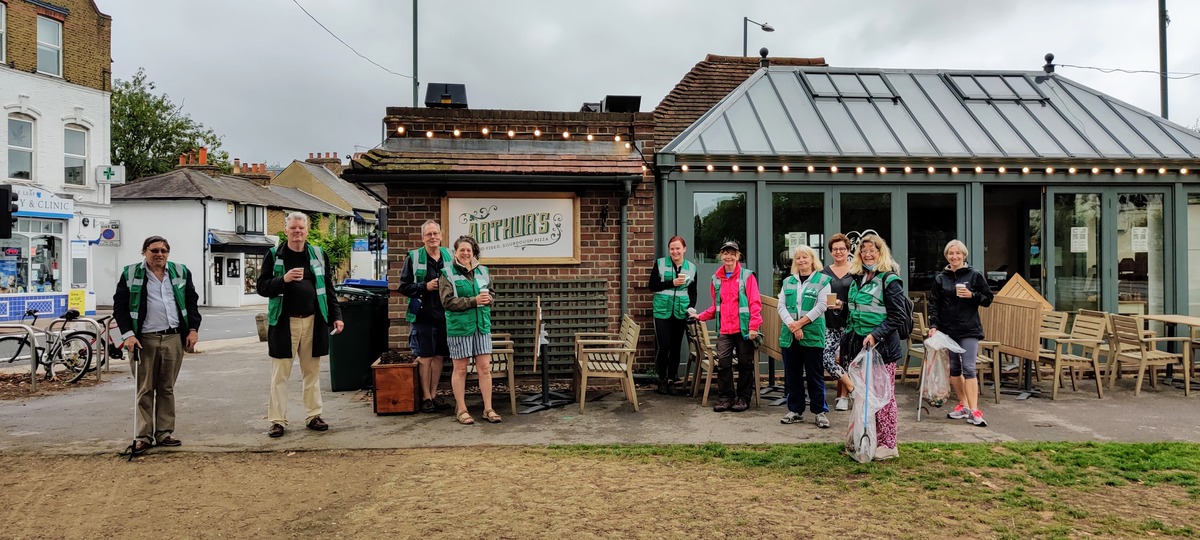 Summer Newsletter
Our summer newsletter has been published you can find the latest news from our Chair and Environment Officer here https://fotg.uk/newsletters/
Vacancies - Chair & Committee
We are looking for a new Chair as our current If you can spare around an hour a week and would enjoy taking a more prominent role in the local community, do please get in touch via email on friends@fotg.uk and we would be happy to talk to you about what it entails. We have a very supportive and active committee who would be delighted to work with you! If you don't feel ready to become the Chair but would prefer to join as a committee member in the meantime, again, do get in touch.
June 2020
Toilet update
We are happy to report that the Susex Arms and the recently opened TW2 Taproom have opened their loos to the general public.
Red arrows fly over
See the fabulous video below of the Red Arrows passing over the Green! Thanks to David Phillips for the video!
Fabulous video of the #RedArrows passing over The Green today! video credit: David Phillips. pic.twitter.com/O7Xf4PXWgh

— Friends of Twickenham Green (@FOTG2014) June 18, 2020
Increased usage, loos and waste
We are excited to see The Green getting so much use during the sunny days over the past few weeks. Sadly due to the current situation there are no public loos available with the local premises closed. Please be sure to plan your visit and consumption accordingly so as not to find yourself caught short. The increase in usage is also putting a strain on the bin facilities and while the parks team are doing a great job of clearing waste each day, please don't stack or place litter beside full bins, and instead walk your rubbish home with you. As a reminder there is a recycling centre conveniently located behind the cricket pavilion.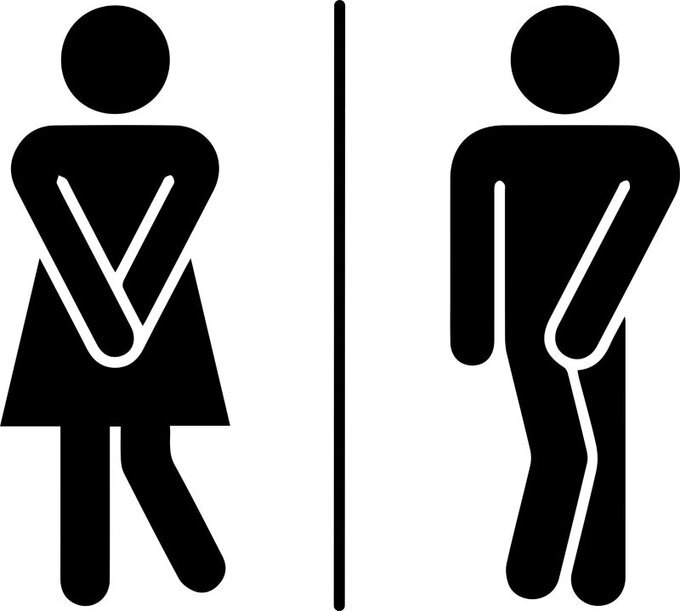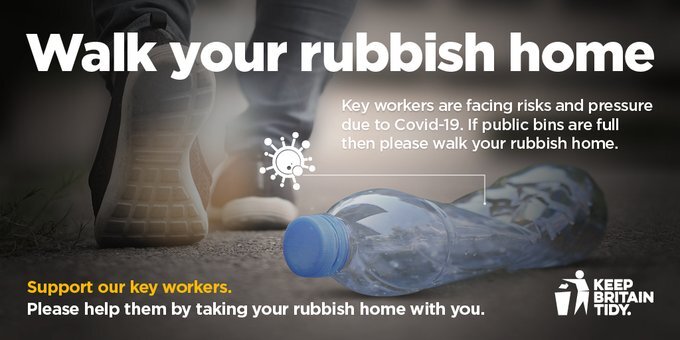 May 2020
New Facebook Page
We're relaunching our Facebook page, you can find us at https://www.facebook.com/FriendsofTWGreen. Please give us a like!
New advice - Stay alert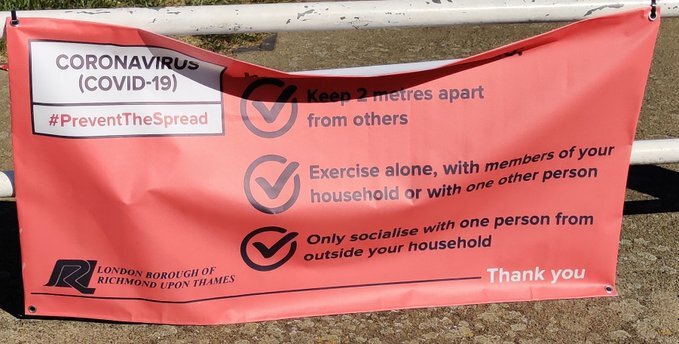 Tree news
The recently removed Chestnut tree spot has been chipped and awaiting a replacement sapling in the late autumn thanks Parks team - Photo Credit Pam Mcmillen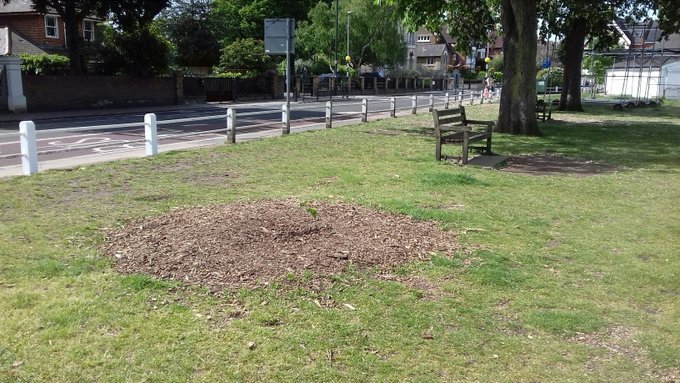 Rose garden
The rose garden behind the Twickenham Green pavilion is looking bloomin marvelous! Thanks to the Richmond Parks team.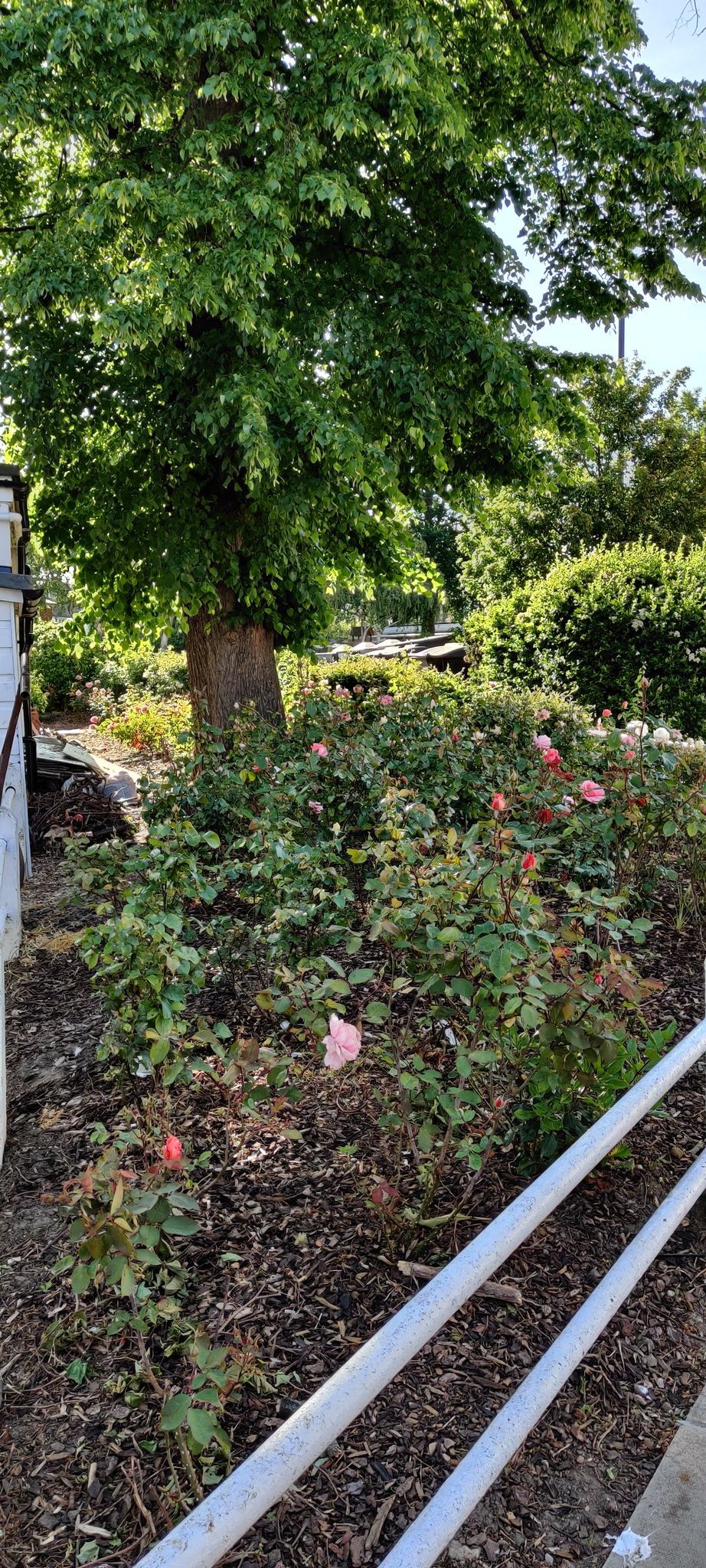 April 2020
Spring Newsletter
Our spring newsletter has been published, find out more about what's been happening on The Green with the bird and bat box installation and more. This is available under the Newsletters link on the homepage or click here.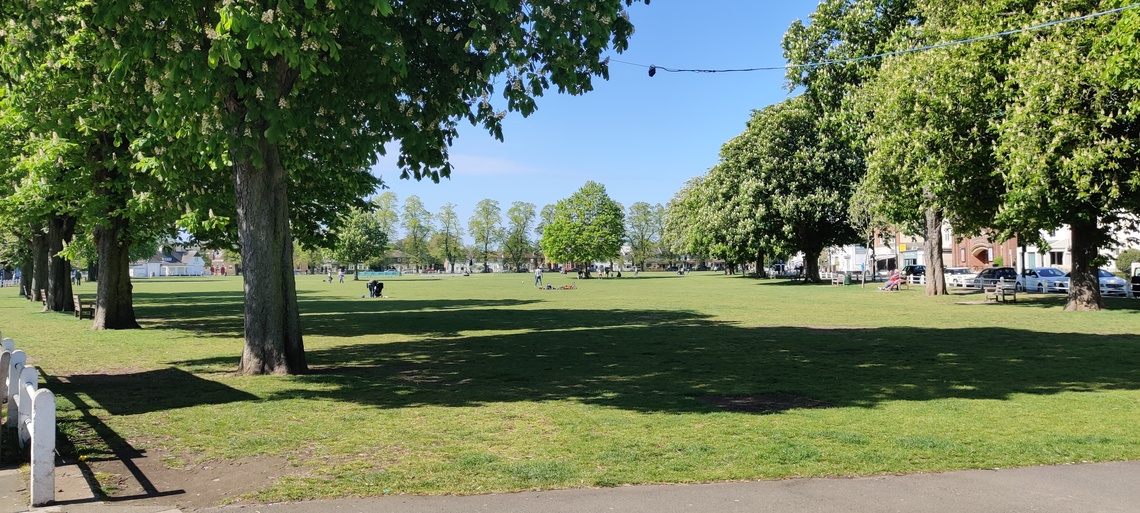 The chestnut trees are now in bloom and it's great to see everyone responsibly social distancing while using The Green to get their daily exercise.
Park Lane Stables
Our friends at Bushy Park's Park Lane Stables have been bringing cheer to those self-isolating and otherwise in lockdown with the #tinyponyatyourwindow campaign. Below Annies Whizz is walking across The Green on the way to visit some local residents making a 30 minute journey each way. You can read more about the initiative here.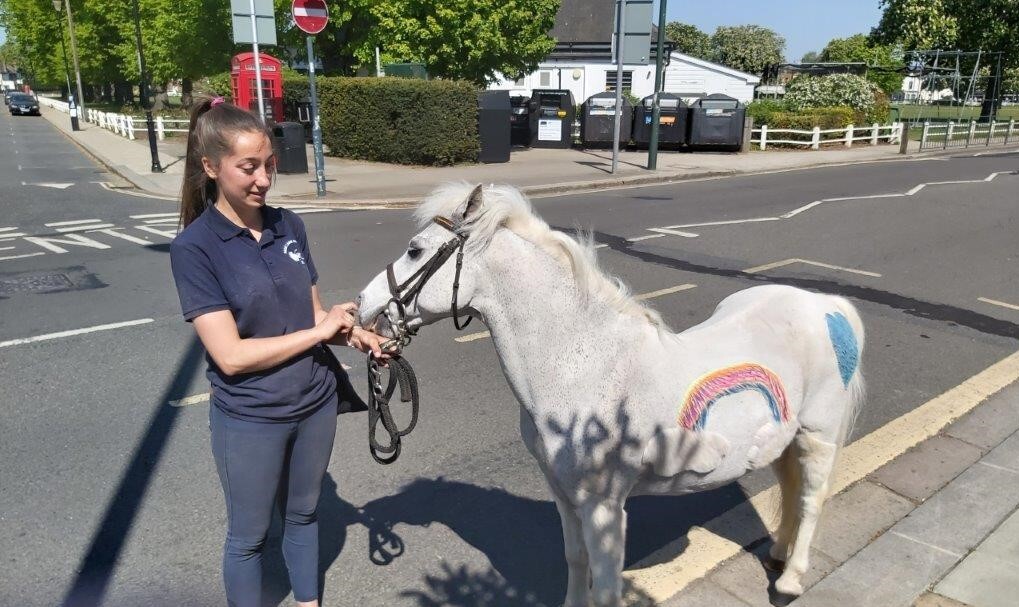 Photo Credit: Howard Roberts
The Richmond Community Hub
The Richmond Community Hub has been set up to help co-ordinate the support being offered by the Council and Richmond's voluntary organisations. It is now the first point of support for residents, particularly the elderly, vulnerable or those with underlying health needs. This helpline can also be used for other enquiries related to COVID-19, for anyone in need of support.
If you or someone you know needs this support call 0208 871 6555 or email covid19support@richmondandwandsworth.gov.uk
More information can be found on the Council website https://www.richmond.gov.uk/community_hub